National IT Fest; "INIZIO'13" will be conducted on February every year. The two day program consists of nine exciting and challenging events. The fest has been conducted for the past 5 years and the numbers of participants last time were above 500.
Exciting events are conducted as a part of our fest. The events coding, Web designing and code cracking mainly concentrate on the technical aspects of the participants, promoting their technical skills. There are events that also enhance the presentation skills like paper presentation. Team works of the participants are put to test through events like treasure hunt and IT quiz. The event gaming is also a space to prove the gaming skills.The first day of INIZO ends with a cultural night, the events have been listed on the .brochures attached along with the letter. This year we are glad to inform you about two more events helping the participants improving their skills in multitasking and photography. The address of our web site is www.inizio.in .
The national IT fest INIZIO 2013 is conducted by the students of MCA department. There are more than three hundred students who spend their swet and blood for the success of this event.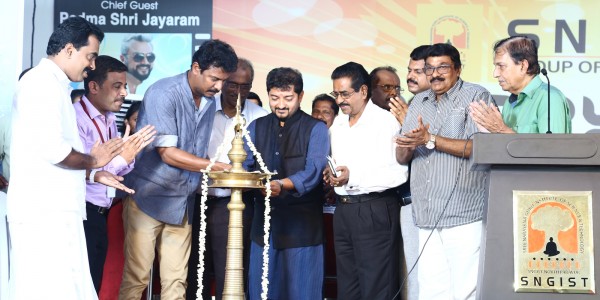 IT FEST 2017