SNGIST GROUP OF INSTITUTIONS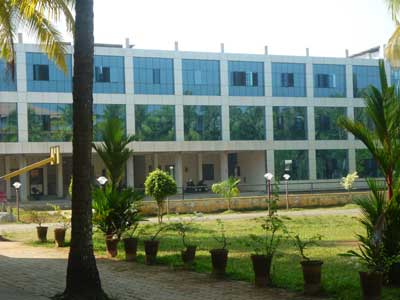 The campus is situated on 12 acres of land. It is a Wi-Fi campus with 400 computers and modern computer labs housing state-of-the-art technology. The eco-friendly campus provides opportunities to students to engage in various sports like basketball, volleyball ,cricket,chess,caroms and shuttle badminton.
The separate hostel facilities for boys and girls together can accommodate more than 500 students. Conveyance is provided from prominent locations such as Aluva, Kodungalloor, Vytilla, Ernakulam and Angamaly.
STUDENTS FEEDBACK  ANALYSIS*
2016-2017

| | | | | | |
| --- | --- | --- | --- | --- | --- |
| DEPT. | TEACHING | INFRASTRUCTURE | EXTRA CURRICULAR ACTIVITIES | ASSISTANCE TO STUDENTS | PROJECTS/SELF MOTIVATION |
| CSE | Exceptional | Very good | Good | Good | Very Good |
| ECE |  Very Good | Good | Very Good | Exceptional | Very Good |
| EEE | Good | Very Good | Exceptional | Good | Very Good |
| ME | Very Good | Good | Very Good | Exceptional | Good |
| CE | Exceptional | Very Good | Good | Good | Exceptional |
2015-2016

| | | | | | |
| --- | --- | --- | --- | --- | --- |
| DEPT. | TEACHING | INFRASTRUCTURE | EXTRA CURRICULAR ACTIVITIES | ASSISTANCE TO STUDENTS | PROJECTS/SELF MOTIVATION |
| CSE | Very Good | Exceptional | Good | Very Good | Very Good |
| ECE |  Very Good |              Good |               Very Good | Exceptional | Very Good |
| EEE | Exceptional | Very Good | Good | Good |  Very Good |
| ME | Very Good | Very Good | Exceptional | Exceptional | Good |
| CE | Good |         Very Good | Good | Good |  Exceptional |
2014-2015

| | | | | | |
| --- | --- | --- | --- | --- | --- |
| DEPT. | TEACHING | INFRASTRUCTURE | EXTRA CURRICULAR ACTIVITIES | ASSISTANCE TO STUDENTS | PROJECTS/SELF MOTIVATION |
| CSE | Good | Exceptional | Good | Very Good | Exceptional |
| ECE |       Good |          Very Good |               Very Good | Exceptional | Very Good |
| EEE | Exceptional | Very Good | Exceptional | Very Good |  Good |
| ME | Very Good | Good | Very Good | Exceptional | Good |
| CE | Very Good |                Good | Good | Good |  Exceptional |
*Updated on December 6th,2016 and next updation will be released in July,2017