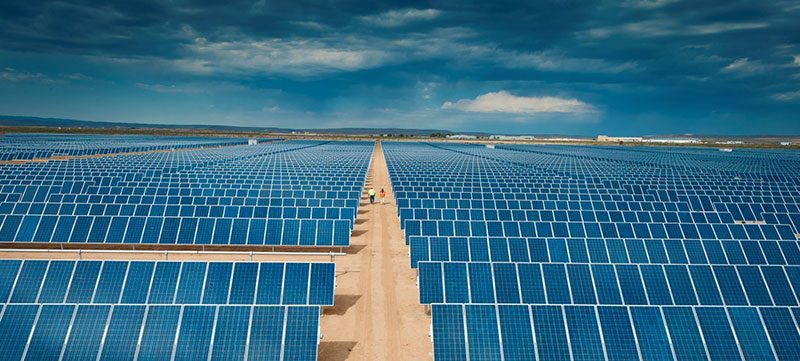 Started in the year 2010, Department of Electrical and Electronics engineering (EEE) combines first class teaching system, industry interaction and research excellence, resulting in an outstanding student experience. The B.Tech course in EEE encompasses various aspects of the branch like Electrical Machines, Measurements, Power Electronics, Control system, Microprocessors and applications etc.
The Department faculty is a mix of industrial and academic expertise with highly qualified and experienced Professors, and Assistant Professors. Our main aim is to impart knowledge with innovative ideas to the students in the teaching-learning process. In the teaching-learning process, the students are given assignments and are made to work out exercise problems to equip themselves for the examination which is done apart from the series tests. The Staff Advisors identify slow learners and give them special training to enable them to cope with the other peers in the respective class. The meritorious students are given special training on current research areas. Our pass out students qualified many on and off campus interviews and now working in prime companies.
The department promotes various co-curricular and extra-curricular activities like technical talks, seminars, workshops, industrial visits, etc., to ensure recruitment and industry acceptability for our students. We have an advisory group system inclusive of industry representatives and eminent academicians to share and promote latest developments in engineering, research and education sectors.
The educational objectives of the Programs of the EEE Department are to graduate individuals:
To experience success in electrical engineering areas or other diverse fields that requires analytical and professional skills.
To develop the ability to work independently and cooperatively.
To build up the knowledge and skills to pursue graduate education in Electrical and Electronics Engineering and other related fields.
To inculcate in students professional attitude, effective communication skills and an ability to succeed in multi-disciplinary and diverse fields.
To promote students to continue to pursue professional development, including continuing or advanced education relevant to their career path and to create enthusiasm for life-long learning.
DEPARTMENT VISION
To evolve into an academic media with social concern which moulds world class electrical engineers who can contribute globally in the field of technology and research.
DEPARTMENT MISSION
To provide excellent undergraduate education which includes the theory and practice of balanced topics in electrical engineering. To acquire critical thinking, civic responsibilities, ethical values and quality knowledge in a wide variety of electrical fields. To impact effective skills in multidisciplinary aspects and thus be competent lifelong
DEPARTMENT LABS
The department enjoys the privilege of having spacious and well equipped laboratories providing students with an industrial environment. This proves to be helpful to them when they leave the campus. The various laboratories functioning in the EEE department are:
The Electrical & Electronics workshop gives practice on different types of domestic, commercial and industrial wiring. The purpose of this lab is for familiarizing basic concepts of engineering circuit analysis, and to illustrate and reinforce these concepts and provide hands-on experience to the students. 
Electrical Machines Lab is equipped with DC machines like DC Motors, DC Generators etc and AC machines like Synchronous Motor, Alternator, Transformer, Induction Motor etc of both single phase and three phase types, industrial type synchronizing panel, etc., enabling our students to work in an industrial environment. The lab facilities are sufficient to conduct experiments as per University syllabus and much more relevant experiments. Electrical Machines Lab provides the students with experimental verification of the theoretical concepts studied in the two courses, AC Electrical Machines and DC Electrical machines along with its industrial applications.
Electrical Measurements and Instrumentation Lab is well equipped for the measurement of various electrical quantities with sufficient number of standards and measuring equipment. This lab also helps the students to be aware of the precision and accuracy of different types of measuring instruments and measuring devices. 
Power Electronics Lab is well equipped with different kinds of experimental kits which helps to study about the characteristics of different power electronic devices like SCR, TRIAC, power MOSFET, IGBT, Integrated Power Modules and Control Modules etc. It is also equipped with the Simulation Environment of MATLAB toolboxes. This shows the relevance to study about the power electronic components for the future engineers.
Electronics Circuits Lab and Digital Circuits Lab has all basic testing facilities for basic circuit realization, testing and trouble shooting.  Also provides the facilities for doing project work for the students. 
Control and Simulation Lab is well equipped with latest simulation software like MATLAB. It helps for enabling students to design and conduct simulations and experiments on basic control system. This lab also helps for the design and conduct of advanced control experiments, mini project and thesis work.
Microprocessor Lab helps the students undergo training, programming and also interfacing different microprocessors and micro-controllers. The facilities in the lab are 8085, 8086 and 8051 trainer kits

DEPARTMENT OF ELECTRICAL AND ELECTRONICS ENGINEERING

ACTIVITIES DURING

2017-2018 ACADEMIC YEAR

INDUSTRIAL VISITS

Sep 2017/S7EEE

ETA Technologies, Bangalore.

Oct 2017/ S5EEE

Keynes Technologies, Bangalore.

Floating solar power plant, Wynad.

Feb 2018 / S6EEE

400kV Substation, Madakkathara, Trichur.

March 2018/S8EEE

NTETSCH Technologies Goa.

INVITED TALKS

| | | |
| --- | --- | --- |
| Sep2017/S6EEE | Energy Conservation & Safety issues. | Er.Narayanaswamy, Dy.CE, KSEB. |
| Oct 2017/S4EEE | Script to success | Mr.Vaman Kumar. |
| Oct 2017/S6EEE | Energy management for sustainable development. | Mr. Jayaraman. |
| Jan 2018/S4EEE | Internet of Things | Er. Shafeek.P.M, Keltron. |
| Feb 2018/S8EEE | What next | Dr Krishnan C.E. |
| Feb 2018/S8EEE | Field engineering practices | Er. Rajan .K. |

FACULTY PARTICIPATIONS

Nov 2017

SMILE Summit, Infopark.

Sreekumar AV

Nov 2017

SAGY Meet, SBCE -Pattoor.

Nithin PN

Nov 2017

PMKVY Meet at SCMS, Kalamassery.

Dhinulal.M

Dec 2017

ELEX 2017

All Faculty

Feb 2018

Top 10 meet, Info park.

Dhinulal.M

Feb 2018

Teaching & Communication skills.  FDP at SNGIST

All Faculty

April 2018

Emerging trends in Nanotechnology FDP at AISET

Lekshmi Krishnan

Rakhi Gopinath.

STUDENTS` WORKSHOPS

| | | |
| --- | --- | --- |
| Sep 2017/ S5EEE | MATLAB and applications | Antony Peter |
| Nov 2017/S6,S4EEE | LED Lamp assembly | Viju M C |
| Feb 2018/S8EEE | Autodesk Revit MEP | CAD CENTER |

STUDENTS PARTICIPATIONS

| | | |
| --- | --- | --- |
| Nov 2017 | S5EEE | SMILE SUMMIT at Infopark,Cherthala |
| Nov 2017 | S4EEE | SAGY Meet at SBC Pattoor. |
| Feb 2018 | S6EEE | KETCON 2018 at Sahrdaya Engg: College. |
| Jan  2018 | S8EEE | National Energy Congress, Kalamassery |
| Jan  2018 | S6EEE | SOCIO INNOVATE Project Exhibition |
| Jan  2018 | S4EEE | Entrepreneurship Awareness Camp by KITCO @SNGIST |