The Library at SNGIST is an outstanding learning resource center catering to information requirements of its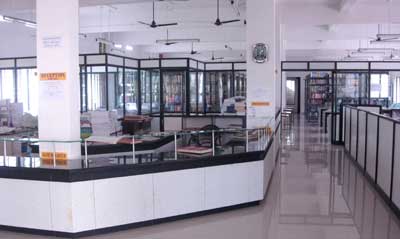 users. The library has more than 20000 volumes of text books and over 130 journals/magazines and access to over 1600 e-journals. It is using state-of-the-art Digital library technology in organizing and providing access to information .It subscribes to online journal databases of PROQUEST  and J-Gate  and is a member of DELNET(Developing Libraries network) – a major resource sharing network in South Asia.
Services
OPAC– is meant for searching the library catalogues. Readers can search any of the books or journals available in the library
Digital library Readers can search the different collections available in digitalised format.
E journals PROQUEST and J-Gate  provide a huge number e-journals under Library.
Delnet– provides the resource sharing among the libraries through the development of a network of libraries. It has been engaged with the compilation of various Union Catalogues of the resources available in member-libraries, already created the Union Catalogue of Books, Union List of Current Periodicals, Union Catalogue of Periodicals, CD-ROM Database, Database of Indian Specialists, Database of Periodical Articles, Union List of Video Recordings, Urdu Manuscripts Database, Database of Theses and Dissertations, DEVINSA Database, sample databases of language publications using GIST technology and several other databases. The data can be accessed the data through their website http://delnet.nic.in
Reference Services– a separate section is maintained for reference .Costly and multiple copy books are available in this section.
Reprographic Services– reprographic facility is available in the library. Users can take the photocopies of the reference books and journals from this section.