The Library at SNGIST is an outstanding learning resource center catering to information requirements of its users. The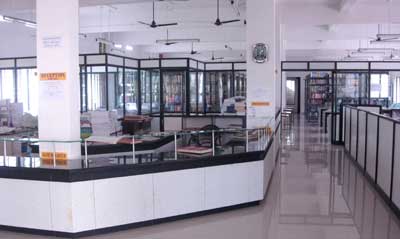 library has more than 20000 volumes of text books and over 130 journals/magazines and access to over 1600 e-journals. In addition, we have the e-learning facilities. The library is opened from 8.30 am to 8pm on all days except Sundays and holidays.  The library has the facility for two online databases – Pro-quest (ABI inform complete) and J-Gate Journal of Engineering and Technology covering more than 3000 titles and 217 periodicals through website. Also DELNET – Inter Library Loan facility and photocopies of journal articles are available through this National network.
Library Services
OPAC– is meant for searching the library catalogues. Readers can search any of the books or journals available in the library.
Digital library Readers can search the different collections available in digitalised format.
Reference Services- a separate section is maintained for reference .Costly and multiple copied books are available in this section
Reprographic Services- reprographic facility is available in the library; users can take the photocopies of the reference books and journals from this section.
Internet Lab- well furnished internet lab is available in library; for student's for on-line e-journal reading, book searching and knowledge sharing process.
| | | | |
| --- | --- | --- | --- |
| National | International Journals | E Journals National | International Journals |
| 27 | 12 | 430 | 385 |