Message from Chairman
Dear All,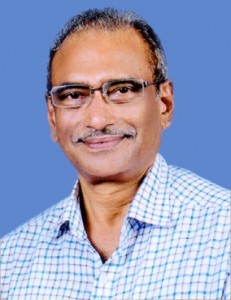 Innovation in practice and performance leads you to success in business. An enterprise is assessed mainly by the entrepreneurial innovation converted into reality. The same is applicable to learners of all streams who wish to be truly different. When students are motivated to scale new heights, definitely their level of achievement and enterprise will be at higher plains. The inputs available at SNGIST will enable them for the total transformation of the individual entering its portal to score winning goals. Equal focus is given for attaining professional excellence as well as social conscience. The intellectual property available at SNGIST is always striving to empower and liberate an individual to be successful and content in professional personal and social role.
We have accomplished all this with the best infrastructure facilities, retaining the best intellectual properties and applying the modern technology in teaching centered on our motto Experience Learning. Merit is the one and only criterion here and hard work the only way to success.
On behalf of the Gurudeva Trust, the visionary founders of SNGIST, I take this opportunity to present this institution before you for your evaluation and guidance
Er K R Kusuman
Chairman, Gurudeva Trust
DOWNLOAD BROCHURES
LATEST UPDATES
Orientation Training Programme for BTech Students spotlighting Placement Screening read more
Agreya'17: National Level Techno – Cultural Fiesta of SNGIST Group of Institutions on March 31st & April 1st read more
MATHRUBHUMI – SNTEEE 2017 – Result read more
Hearty Congratulations to Vidhula Thomas read more